** PRESS RELEASE**
DRILLING DATA REVEALS NEW ENERGY AND MINERAL POTENTIAL IN THE NORTHERN TERRITORY
Delamerian Orogen Phase 1 Data Release
Phase 1 data can from the NDI Delamerian Campaign is now available to download via SARIG.
Industry Participants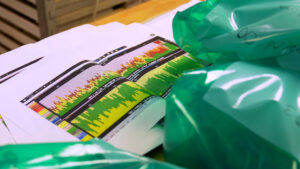 We are pleased to advise MinEx CRC has been awarded Company of the Year – Mining and Metals by APAC Business Headlines. APAC Business Headlines, a digital and print publishing house, fosters the exchange of ideas, technology, and collaboration within the Asia Pacific region. Download the MinEx CRC award editorial here. Learn more about APAC Business Headlines…
Read More
PROGRAM 1:  DRILLING TECHNOLOGIES
This Program will extend the capability of Coiled Tubing (CT) drilling so it can drill deeper, is steerable and delivers the highest quality sampling.  Coiled tubing technology promises drilling at 1/5th the cost of conventional diamond drilling.
Research Participants and Affiliates